Hindsight is 2020: A Year in Review
January
2020 began with a new platform. Our men joined together over the last couple of days of 2019 to tear out the old, small platform and build a platform which raised our pianos and made better use of our platform space.
After the Christmas lull, ministry activities such as Kids 4 Truth, Youth Night, Women to Women Ministry, Men's Breakfast, and Leadership Development were in full swing.
February
Our Annual General Meeting was held on February 2nd, where we planned our ministry and budget for the year ahead. We did not realize what was around the corner and how our ministry plans would be altered.
Later in February, six church members attended the Biblical Counseling Training Conference in Lafayette, Indiana. They enjoyed being equipped to better minister the Word of God to one another.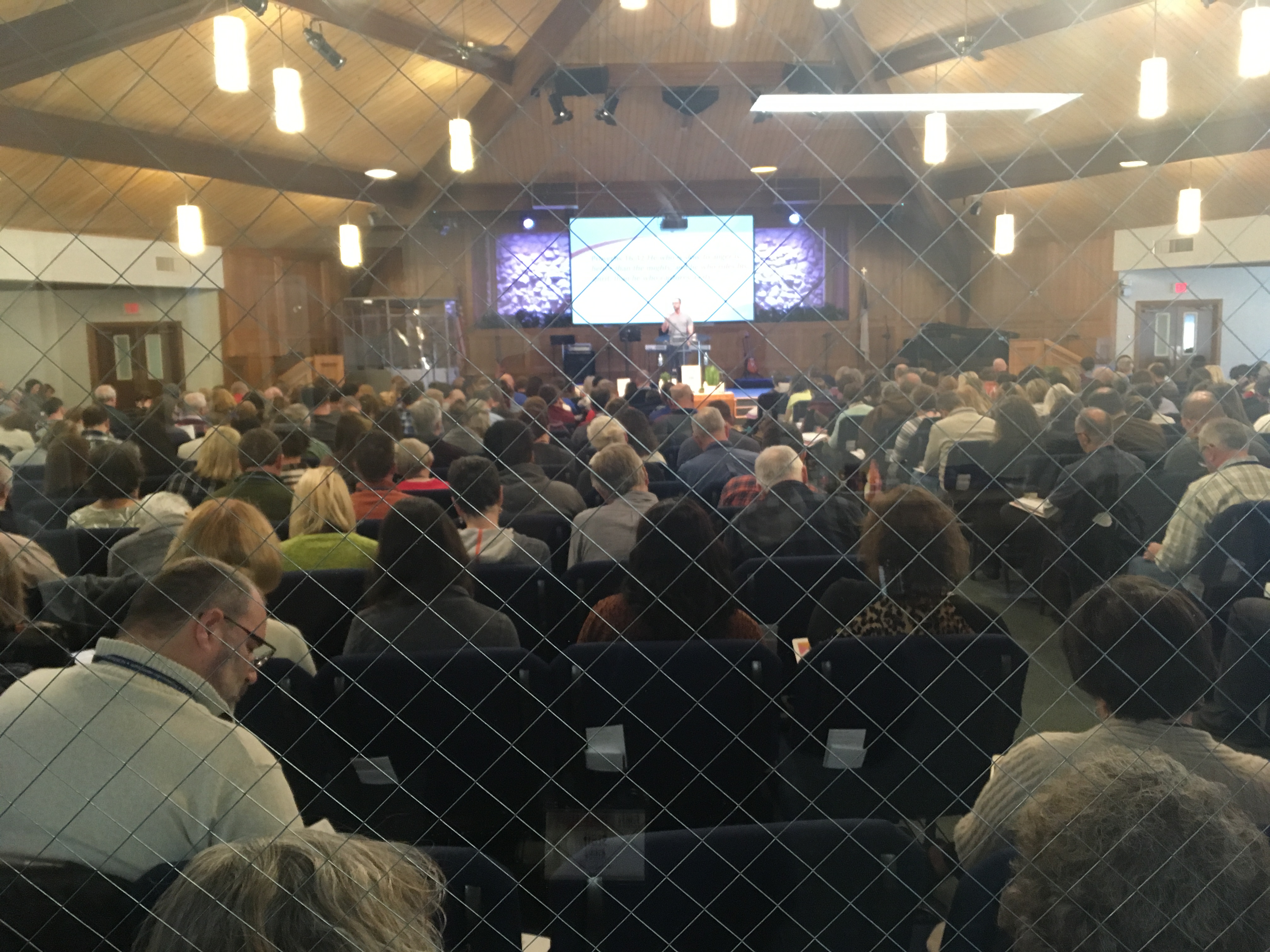 On February 29th, we hosted a movie night for the church family and community, where we showed Overcomer.
March
March was the month when most everything on the continent shut down. We were forced to move our services online and we cancelled/postponed many of our regular ministries. The Coronavirus pandemic continued its sweep across the globe and we all did our best to respond by growing in our understanding of technology. We learned to live-stream services and implemented more digital options for giving. We learned to use Zoom for Bible studies. Sunday School teachers ventured into new territory as they learned how to teach their lessons via Zoom.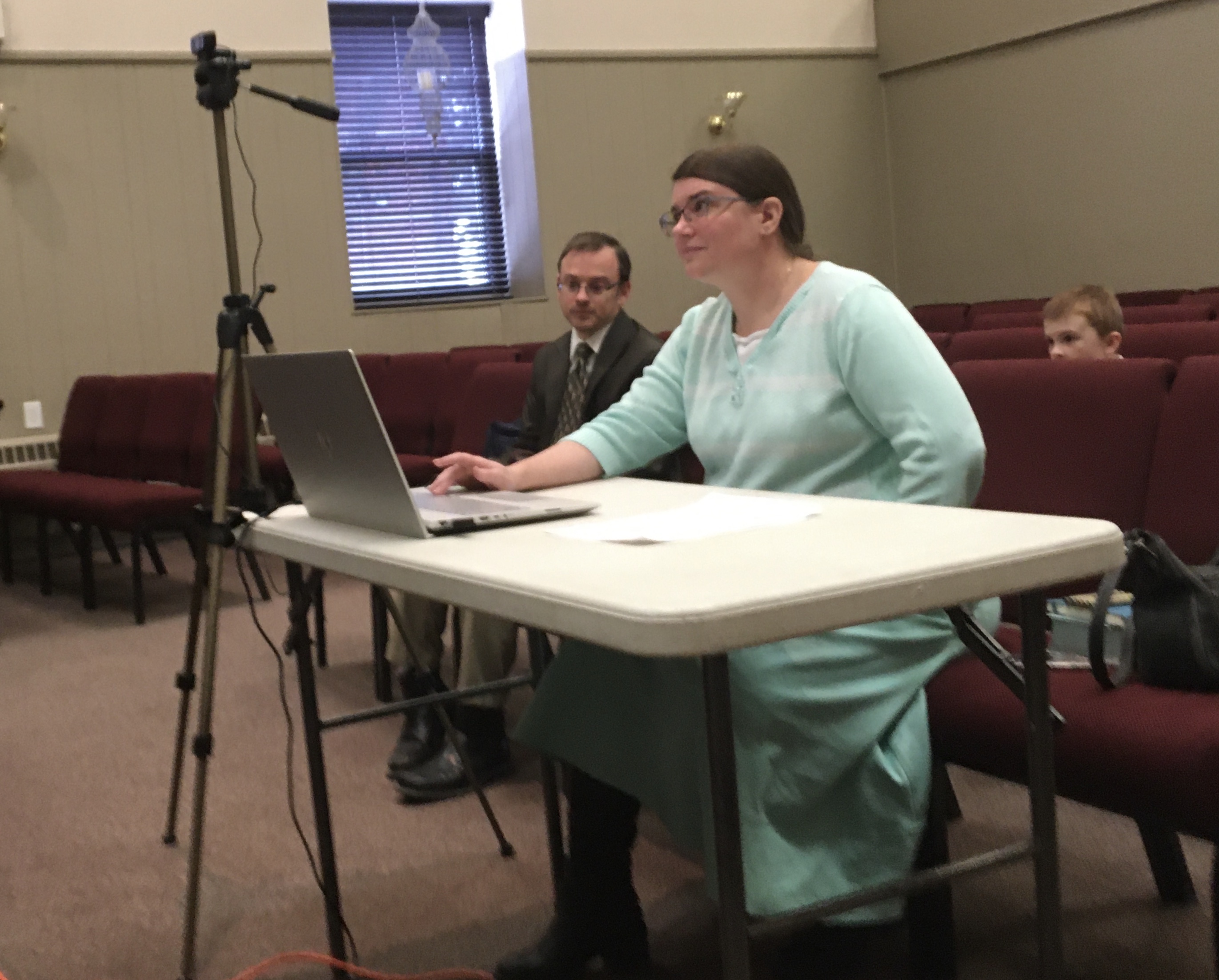 April
While we were unable to gather for a Good Friday service, we did host a live-stream service, and celebrated the most unusual Easter Sunday in our lifetime by once again producing a live-stream for people watching from home.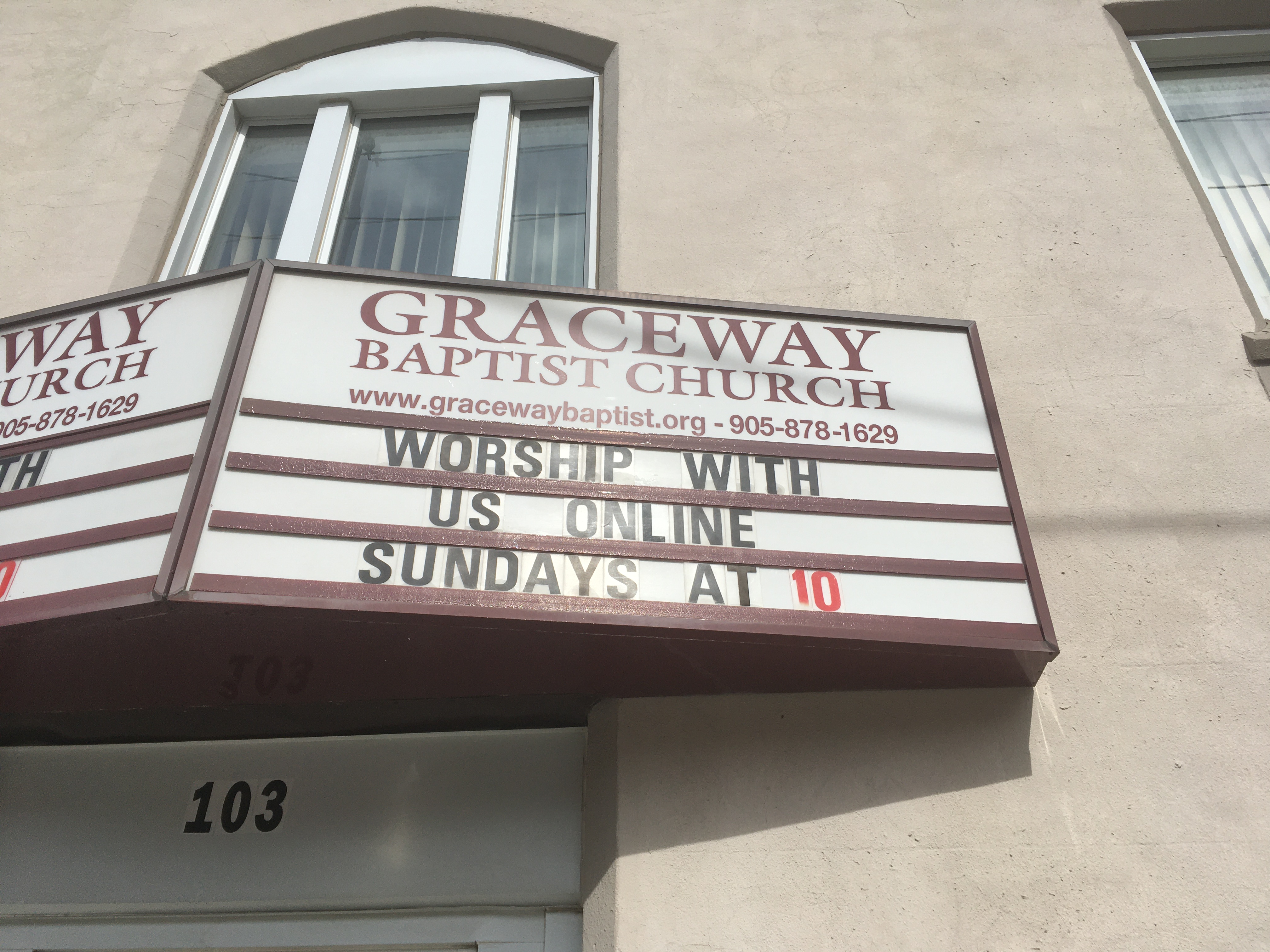 During the month of April, two of our church members suffered falls which resulted in broken bones. The ladies of Graceway responded by delivering meals and supporting them by running errands and praying.
In April, we also completed the first phase of our Leadership Development Process, which had moved online when the pandemic hit.
May
In May, we held a condensed, virtual missions conference. We heard a sermon from Honoré Afolabi, missionary to Togo. After the livestream service, Br. Honoré and his family joined us on Zoom for a presentation and discussion about his ministry.
In May, we restarted our Doctrinal Workshops online and continued working through our Statement of Faith, clarifying and strengthening it for future ministry.
On May 31, we held a P.I.E. Night (via Zoom) where we discussed the renovation project and the related quotes.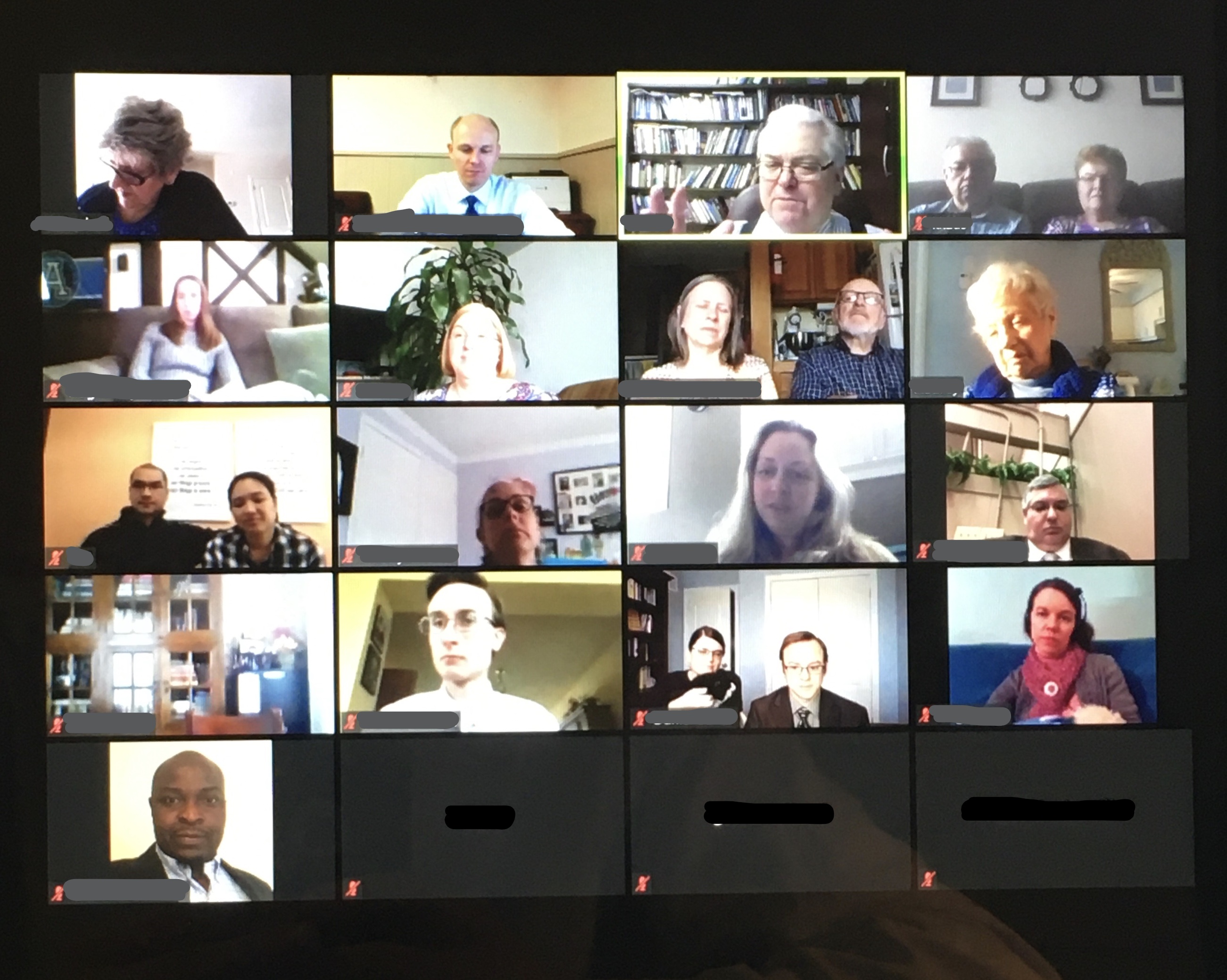 June
While the Downtown Milton Street Festival was cancelled this year, June was still a momentous month as we were able to return to in-person worship services for the first time since March. We were able to operate at 30% capacity while still live-streaming. We began taking turns attending weekly services in order to safely accommodate all who desired to return to in-person services.
July
July is normally dominated by preparations for Vacation Bible School, but of course, this was not an option this year. It was a difficult month for our church family. Also, a masking by-law was introduced in Halton Region which changed our service format and limited our ability to sing in our services.
August
August was rather uneventful as we continued to minister to one another via Zoom and livestreamed services with limited attendance.
September
In September, we celebrated our church's 38th anniversary. Rather than a potluck dinner with a guest speaker, we hosted an outdoor picnic. Though we were forced to divide into smaller groups at the last minute, we enjoyed some time of fellowship with people we hadn't seen in quite some time.
On Anniversary Sunday, we also added an identical 6:00pm service in order to facilitate the number of people who were desiring to return to in-person worship. This service continued through the fall, while we have continued to live-stream the 10:00am service.
At the end of September, we held our second P.I.E. Night congregational meeting. At this meeting, we voted to receive 4 new members (!) and we also approved the renovation project.
October
There were four major highlights in the month of October. The first was the return of the monthly Women to Women Ministry on Saturday mornings.
The second was the wedding of James and Angela Duncan.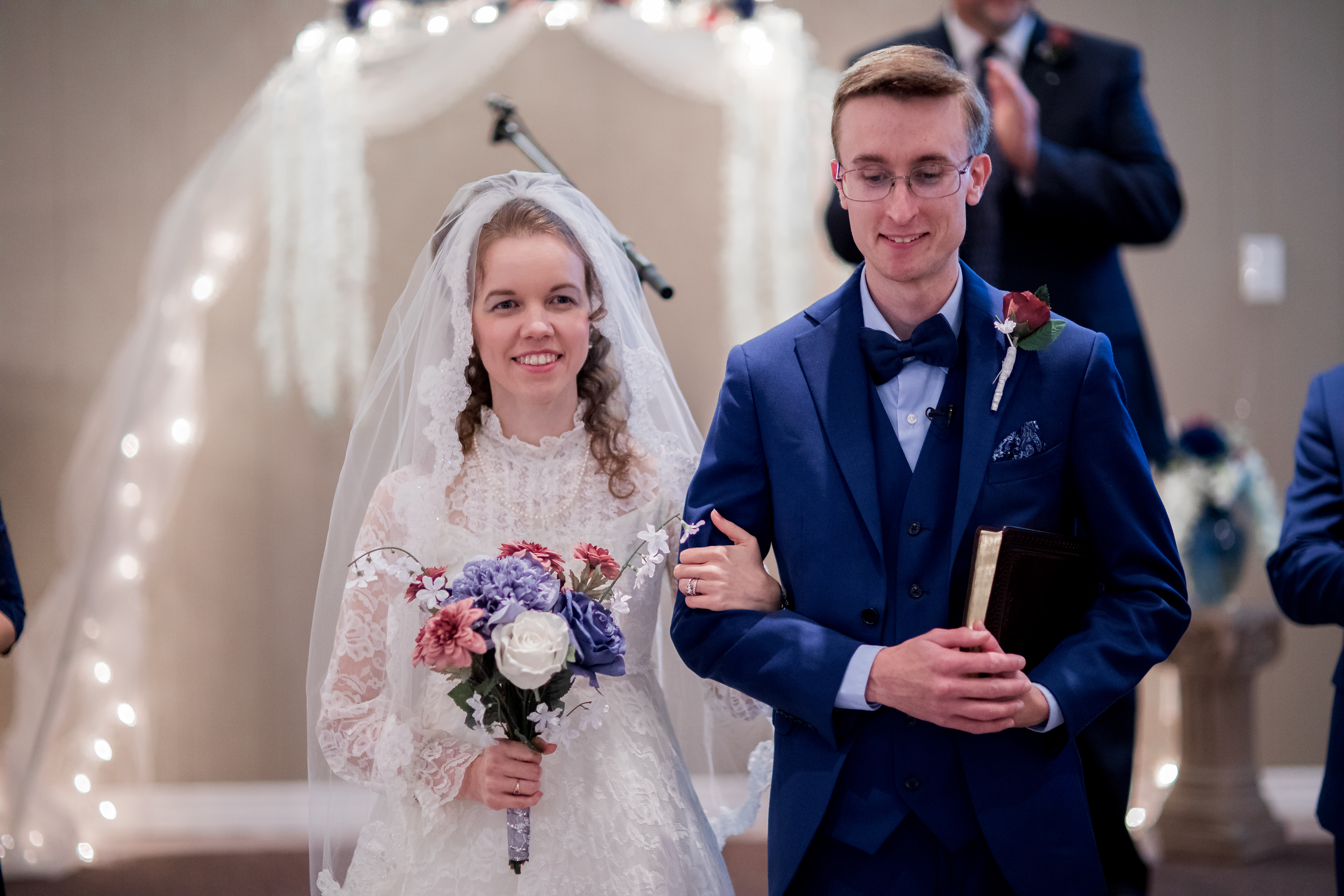 The third highlight was our return to the Lord's Table after seven months. We instituted safety protocols, but we enjoyed the opportunity to once again picture Christ's sacrifice.
At the end of the month, we heard from CMI Speaker, Jim Hughes, who spoke to us on the issue of the age of the earth and the importance of taking a literal interpretation of Genesis. That evening, Pastor Scott conducted a workshop entitled, A Biblical Response to Transgenderism.
November
In November, the deacons led a work day at the church, where we moved office furniture and prepared a new office space for Pastor Isaak as preliminary work for the coming renovations.
This was another difficult month with the second funeral of the year for those related to our church family. Others struggled with physical difficulties.
Greg & Kait Isaak presented their upcoming ministry to Nicaragua and asked us to support them in prayer. Seeing God's hand in their lives was encouraging to many.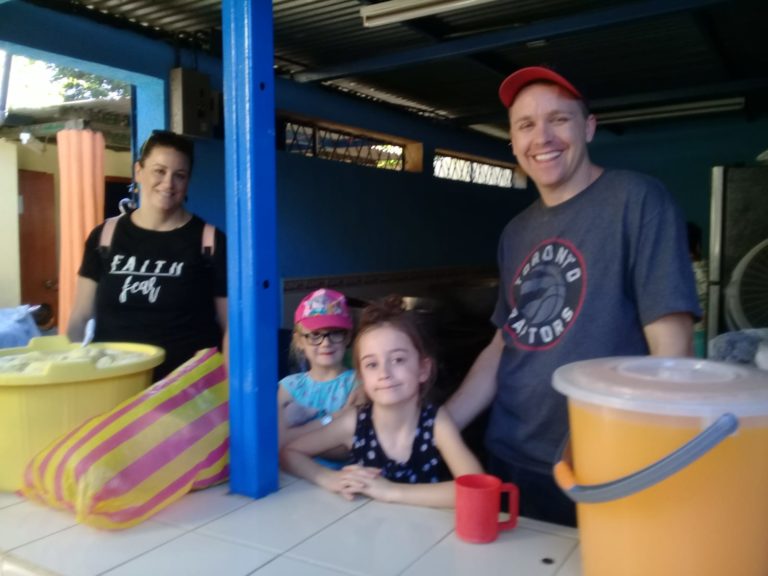 Pastor Cecil Cogswell spoke to us at the end of this month and urged us to be faithful in our functioning as a church.
December
Christmas is usually a busy time of year, but things were a bit quieter than usual at Graceway this year. We did have a congregational meeting where we voted to take on Greg & Kait Isaak for monthly missionary support beginning in January 2021.
On Christmas Eve, we had our final gathering of the year (also live-streamed) as we celebrated the coming of Christ, the Light of the World.
On Boxing Day, Ontario entered lockdown once again as the second wave of COVID caused cases to soar across the province, so our year ended with a live-stream service.
Looking Ahead
We may not think of 2020 as our most successful year of ministry (by the numbers). But nothing that happened this year took God by surprise. We trust that His purposes are always right, for His ways are higher than our ways. He grew in us a dependence upon His Word, and He forced us to clarify our priorities as individuals and as a church.
As Pastor Isaak has reminded us, 2020 has been a stress test for Christians. And yet, God has remained faithful.
We cannot see around the corner into 2021, but we can cling to God's faithfulness and strive "to walk in a manner worthy of the Lord . . . bearing fruit in ever good work and increasing in the knowledge of God." (Col. 1:10)