January
On January 26th, we hosted a Family Fun Night, where we entertained and encouraged one another with musical selections, speeches and activities. Fun was had by all!
Our Annual General Meeting was held on January 27th, where we planned our ministry and budget for the year ahead.
February
In February, five church members attended the Biblical Counseling Training Conference in Lafayette, Indiana. They enjoyed being equipped to better minister the Word of God to one another.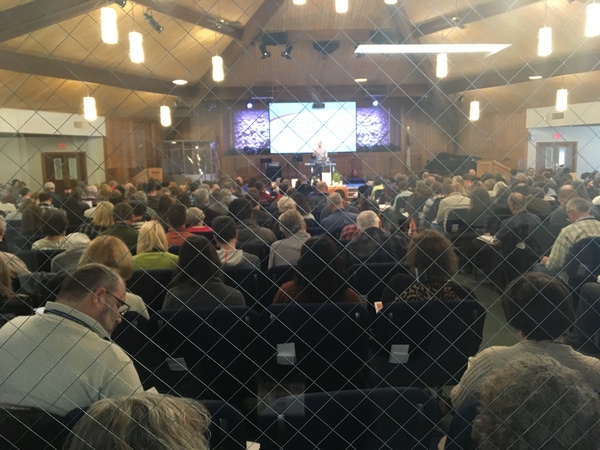 On February 23rd, the married couples of Graceway enjoyed a Couples' Banquet.


March
At the end of March, Kevin Brosnan of Baptist World Mission brought some challenging messages at our annual Missions Conference.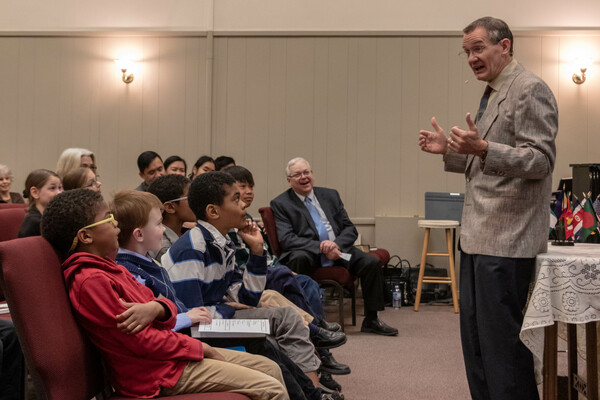 April
In April, an opportunity to purchase property reminded us of our dependence on the Lord. We began meeting on Sundays at 9:00am for a Morning Prayer Time to seek the Lord's face and ask for His wisdom and provision. Although God led us away from that opportunity, we continue to meet each Sunday morning to pray together in preparation for our services.
On Good Friday, we gathered to worship and remember the cross of Christ and His great sacrifice for us. On Resurrection Sunday, the choir led us in praise as we celebrated the life we have in Christ because He rose from the dead.
May
In May, we celebrated some personal milestones as the Andres' celebrated their 60th wedding anniversary. We also held a baby shower as we welcomed a new life, Brinley Dreise.
June
June was a busy month beginning with the Downtown Milton Street Festival, where we distributed hundreds of flyers, promoted the upcoming Vacation Bible School, and talked to those who stopped by the Graceway tent.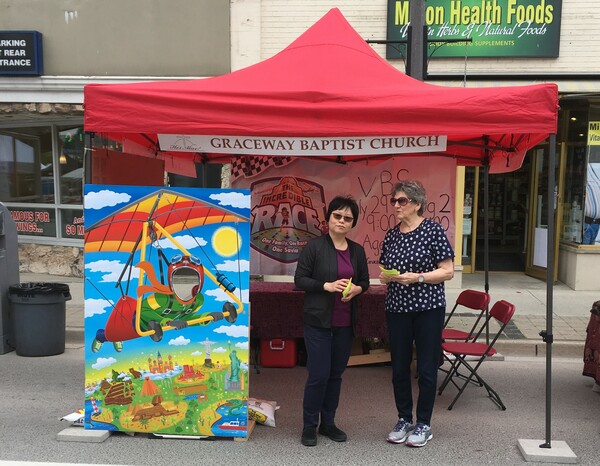 We also celebrated the marriage of Michelle Gill and James England with a wedding shower.
Our men's ministry was restarted in June with a Men's Breakfast. Many men also contributed to our summer Church Work Days (one in June, July and August) where we cleaned, painted, upgraded trim and replaced ceiling tiles.
Recognizing the need for growth in leaders at Graceway, a group of men committed to a Leadership Development Process and began meeting on Sunday afternoons every 2-3 weeks. This is vital for our future and these sessions continue.
July
July was dominated by preparations for The Incredible Race Vacation Bible School. Once again, 30 volunteers had the opportunity to use the facilities of The Dance Shoppe at 725 Main St to minister the gospel to over 100 kids using drama, games, songs, snacks, lessons and crafts.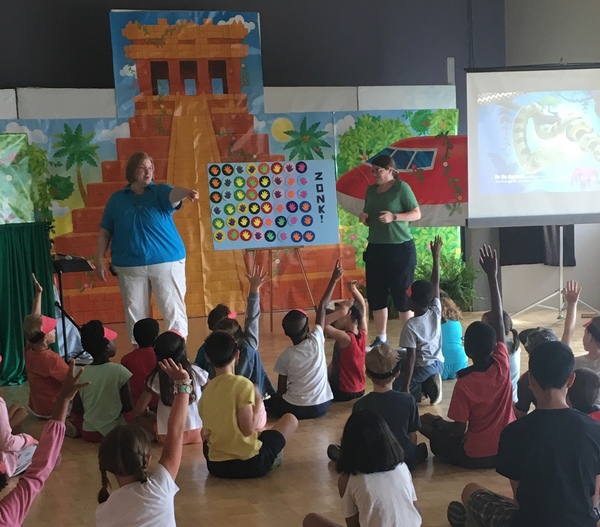 August
Our annual Church Picnic was a follow-up event to Vacation Bible School and we were blessed to have a good number of VBS families join us for burgers and hot dogs. It was a beautiful day and some enjoyed water games, while others chatted and got to know people from the community.
September
Thanks to Leonie Raynor and others, our Jr Church program was given an overhaul in September. This was helpful in making our program more effective in ministering the gospel to our children and better utilizing our volunteers.
Pastor Mark Logan joined us for our 37th Church Anniversary where he brought us much needed reminders of the work of God in other places around the world where our Christian brothers and sisters do not enjoy the freedoms we have here.
October
October was perhaps the most momentous month at Graceway since its beginning. After serving as the founder and senior pastor for 37 years, Pastor Walt Isaak handed over the reins to Pastor Scott Ashby at his Ordination Service on October 27th. After defending his statement of faith and call to ministry before a council of visiting pastors, Pastor Scott was recommended to the congregation and was confirmed unanimously to be the Lead Pastor of Graceway.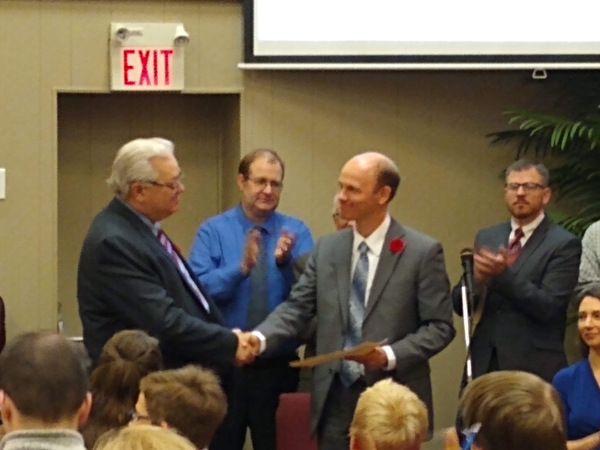 Truth & Treat Night was held on October 31st as an alternative to Halloween activities. Kids enjoyed an evening of games, pizza, candy and a movie.
November
November was a quiet month after the busyness of the ordination, but the weekly ministries of Sunday School, Junior Church, Kids 4 Truth, Thursday Bible Study and Youth Nights continued. We are grateful for the ongoing, consistent ministries of our teachers and leaders.
December
Christmas is a busy time of year, but the Graceway Choir found time to prepare a few songs to celebrate the birth of Jesus. We then took these songs to Seasons Retirement Home where we enjoyed singing some of the songs of the season with the residents.
On Christmas Eve, gathered to sing carols, hear preaching, and give thanks for the coming of Christ.
On December 27 and 28, 16 men contributed to reconstruction of the platform in order to be better stewards of our space. This was a preparation project for the larger renovation phase coming in a few weeks where we will remove the office and build two new classrooms in the balcony.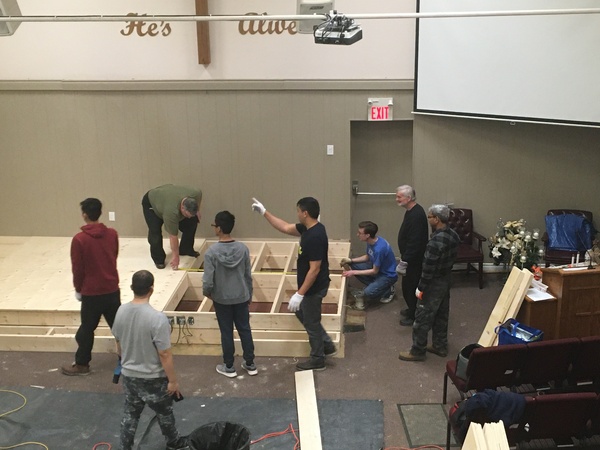 Other Ongoing Ministries
While it's impossible to mention every aspect of the ministry of Graceway, we are grateful for those involved in the Women to Women Ministry (formerly Ladies' Breakfast), the monthly Doctrinal Workshops (where we are working to improve our Statement of Faith), and Teacher Training sessions (where we are equipping both new and experienced teachers to be more effective in the classrooms). We regularly pray for and support our missionaries around the world. We continue to work, behind the scenes, through the IgniteUS process, seeking to stay focused on our mission to make disciples. Some are involved in the one-on-one ministries of counseling and the Foundations discipleship course.
May God be praised for His faithfulness in 2019! We look forward to His faithfulness in 2020.